'Tis the season to go to the home improvement store at least twice a week for more gardening supplies and plants. ;-)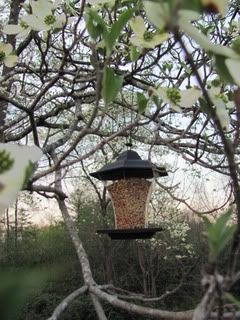 This is the third summer we've had a garden, and this year we're planting more than we ever have before. The past couple of years we've just had a small garden out front. This year, we've moved our gardening ventures to the backyard and have three raised beds (but we're planning more). So far we've planted tomatoes, roma tomatoes, cherry tomatoes, spinach, lettuce, cabbage, cauliflower, strawberries, cucumbers, zucchini, red bell peppers, and green bell peppers. We're going to plant more soon-- green beans, eggplant, squash, broccoli, corn, kale, sunflowers, carrots, and who knows what else we'll end up planting before it's all said and done.
We also have blackberries growing in our backyard. Yum! Eventually we want to plant blueberry and raspberry bushes, and I'd love to have fruit trees. And chickens. ;-) Basically, I'd be okay with being
these people
.
There are other outdoorsy projects in the works, such as digging up dirt from the back of the yard for our gardens, and clearing out some of the yard to make it more open. We're also looking into putting up a fence, which will serve two very important functions: keeping neighborhood dogs out, and keeping our toddler from wandering through the carport and into the front yard while we're gardening. :-P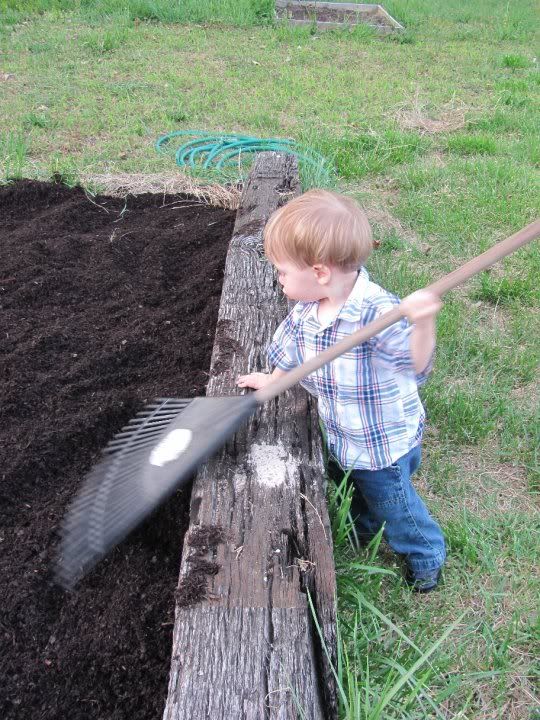 I'll admit when we first bought this house, I didn't love our backyard. But now I'm seeing how much potential it has, and I'm really excited. *happy sigh*
Happy Earth Day. :-)